I am a first year PSEO student working towards my Associate's in Liberal Arts. After graduation, I plan to train to become an electrician and get working on my first album! I am a freelance poet, garage guitarist, and dog dad. (Admittedly, I also have a cat and a snake named after the Green Lantern comic villain, Sinestro.) My favorite musician and #1 inspiration is Frank Iero, and that's about all I was required to tell you for this assignment you need to know about me. Details are below.
I went to John Marshall high school for freshman and sophomore year and applied to RCTC when I heard about the associate's program. I am finishing up a few of my high school requirements at the moment (i.e. physics, human geography, and a senior year English class.) At John Marshall, I was involved in theater and not much else. My freshman year, I had a chorus part in the greatly underappreciated Broadway show Lucky Stiff, a supporting role in a Double Feature one-act, and a secondary lead in Empowered. 
My favorite of 
these roles has to be Vicious Punk in Lucky Stiff (Lucky to find a role that fit me so well), but a close second was Vinnie Vitello in Empowered. Vinnie was a rich, Alec Baldwin in Glenngarry Glen Ross – type character. He claimed the title of Regional Manager of the Girl Scouts and was a very driven, coercive, and easily aggravated businessman. This show was an essential part in the process of coming out to my family as a transgender male. I told almost no one that I had gotten (and was killing it as) a role specifically for a very masculine man. When I popped out on stage in a three piece suit with my hair gelled to hell, it must have been a surprise for my extended family!
As stated above, I am a guitarist. My first guitar was a Sunlite acoustic as a Christmas present in 2015.  (In case you're unfamiliar with guitar brands, Sunlite is probably among the least popular.) I named it Arthur and learned all the basics (Sweet Home Alabama which I promptly forgot, then Nothing Else Matters by Met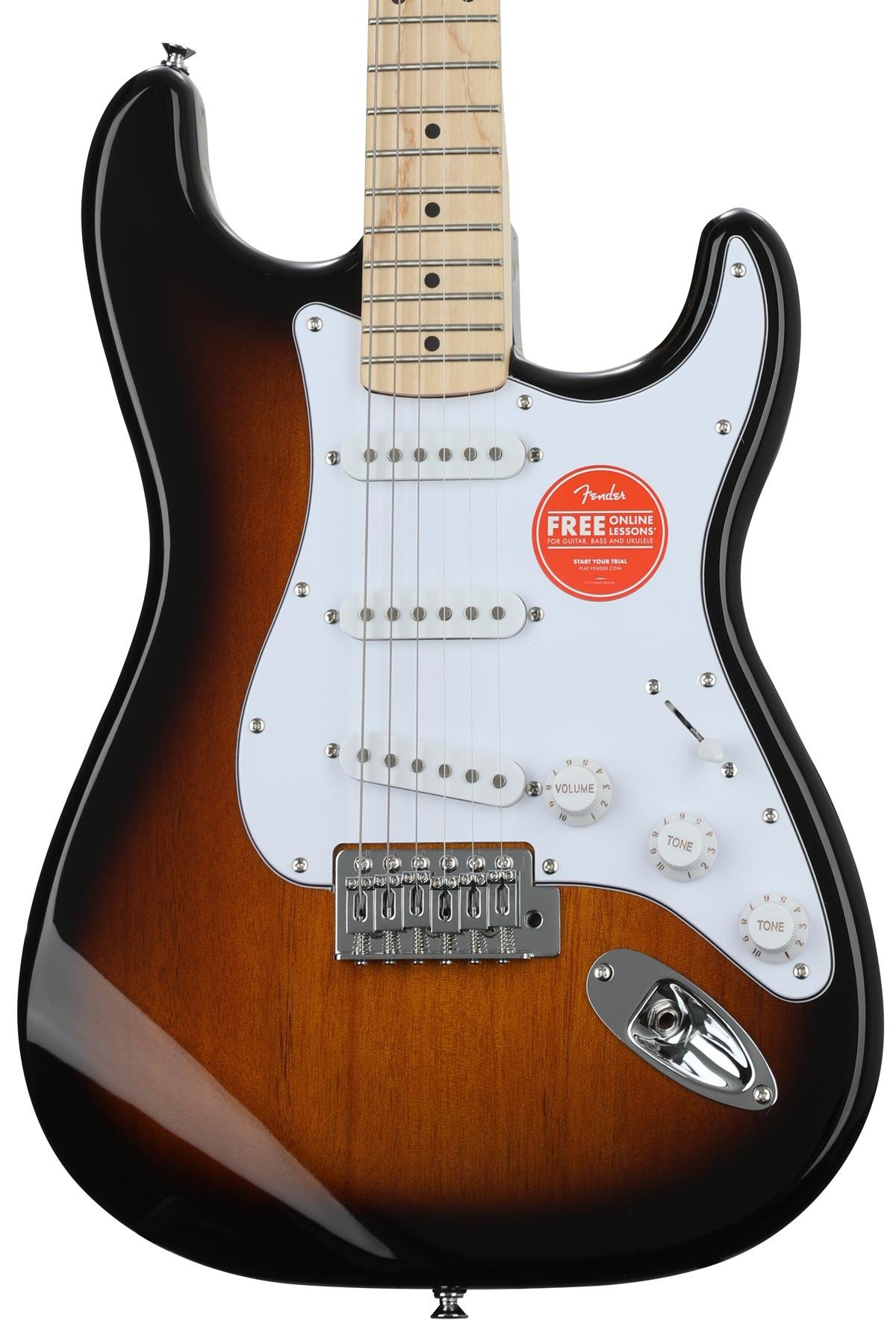 allica which I will never forget.) The second I picked up from the local Pawn America. He is a Squier by Fender Stratocaster with a Sunburst design named Anthony. I used most of my Minnesota-corporate-minimum-wage to buy that an a Vox tube amplifier. My last (for now) purchase was a red Mitchell brand bass from Pawn America as well. (What can I say? I'm a loyal customer.)
[picture of me in a suit credited to Zanna Ortiz]